Sheepskin, Leather & Cowhide Beanbags
Owen Barry's luxurious cowhide, leather and sheepskin beanbags come in a variety of shapes, colours and sizes, making them appropriate for any room in your house.
Hand cut and made in Somerset by our team of skilled artisans, using carefully selected skins that are 100% a by product of the food industry these beanbags offer you unbeatable comfort, luxury and eco surety.
Owen Barry are the UK's oldest (and largest) manufacturer of sheepskin & leather beanbags, we give a no quibble lifetime guarantee on all our products.
Prices shown are including bean filling when delivered to UK mainland, and unfilled when being delivered offshore.
Our beanbags are well filled with fire-retardant beans secured in a stockinette sleeve, we are generous with our bean fillings as years of experience tells us that the beans will settle and beanbags "plump down", so after a short while the perfect seat is obtained.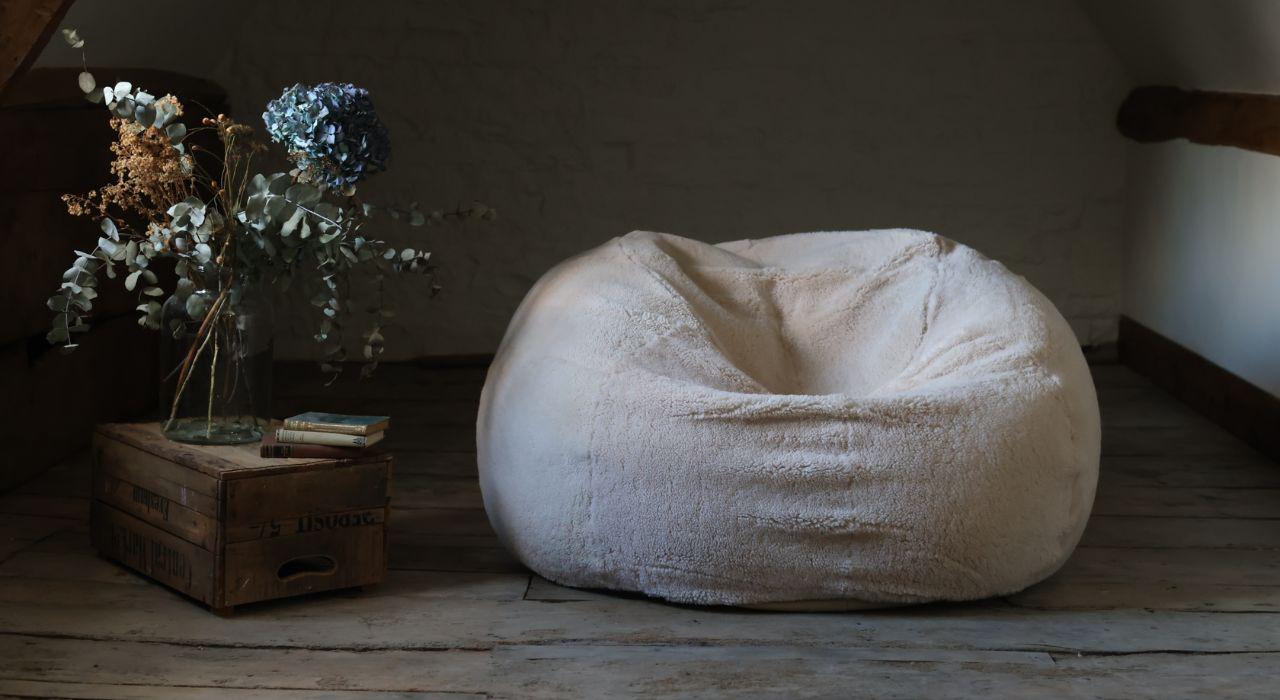 Filters
Showing all 13 results